Communication is our primary focus. We are a family owned & operated screen printing shop based out of Lexington, Kentucky. We've been in the business since 2016 & are continually growing. We offer a personal relationship with our customers allowing them to express their vision into a project. Whether you'd want 5 shirts or 5,000 - we can accommodate your needs.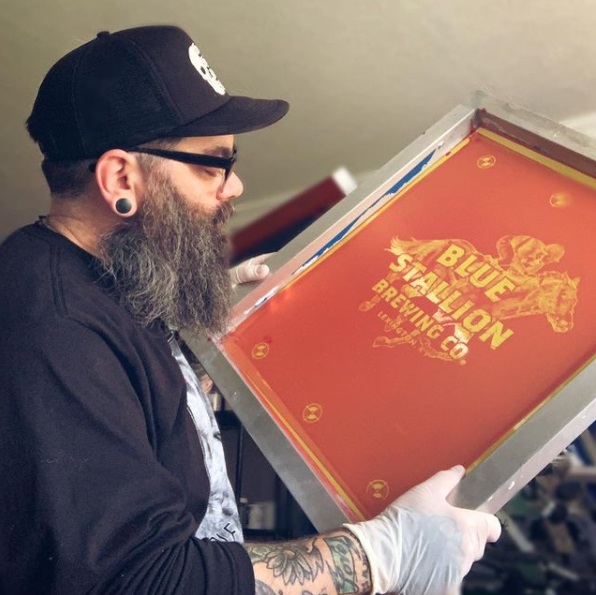 Screen printing is a passion for us. Making the screens & getting them onto your textile is an art form & we cherish every step. We love the whole process & seeing the smiles on customer's faces when they receive the items they have ordered.
Why choose us? We have no minimum orders & no hidden fees. Honesty. Integrity. We hope to hear from you & would be honored to have your business. We will treat you like you were our own flesh & blood!
WHAT SETS US APART:
OUR MISSION STATEMENT: "To make each customer's experience so enjoyable with the highest quality printing & first class products through family-like service that they return time & time again."
OUR VISION STATEMENT: "Our vision is to be the best print shop in Kentucky & beyond by offering an outstanding quality of service & value so that we make every customer smile. All this while being the forerunners in custom apparel & promotional products by creating a customer service that makes every customer's creative vision inspire."
OUR VALUES:
We strive for the satisfaction of our customers every day.
We work continuously to improve what we deliver.
We build relationships based on trust.
We act with integrity & keep our promises.
Visit our Instagram or Facebook page to see our latest work!
-Jeremiah Duncan, Owner/Operator